It's been about a month and a half since I first proposed the idea of an online video dictionary, created by students. At the time, we had one prototype and many ideas of how to make things better. Since then, my students have taken on the project with enthusiasm, creating 30+ videos in only about 3 weeks of school time. We also teamed up and taught the creation process to a neighboring fourth grade class, who made 15 of their own videos one morning last week. Here is an example: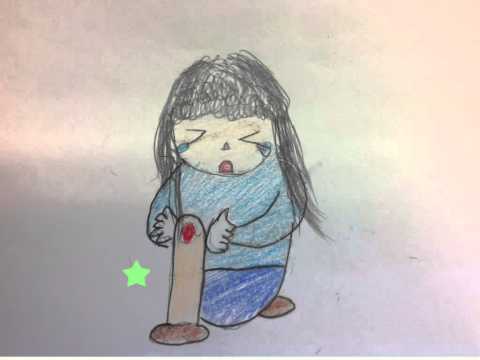 I am happy with both the quality of the videos and the amount of time spent making them. I was initially worried that this project would soak up too much time and take away from other inquiries, but we've settled into a routine where, after writing the scripts and drawing the pictures in advance, the students can create and publish a video in less than an hour. They're also becoming skilled with Youtube Editor and adding annotations. We're planning to work on new videos about once a week. 
Now the question is how to move forward. This project could go for the rest of the school year and beyond and will probably become my course 5 project. I have an abundance of ideas and questions about what to do in the future:
Possible future steps:
Get other classes involved. We've already shown a fourth grade class how to make videos. At our school, we have two other fourth grade classes and one other third grade class we'd like to get involved. If the other classes embrace the idea, it would increase the number of words we are able to teach fourfold.
Recruit an audience to learn from our videos. Right now the videos are linked on our class Edmodo page, and they are public on Youtube, so people may stumble across them. We want as many students as possible to learn from the videos, however, and in the beginning, I may have to go out and find an audience. I've already chatted with the second grade teachers at our school about having their classes watch the videos (and later having my students quiz them), so that's a start.
Take things outside of our school. Starting close to home is a good idea, but a global audience, by definition, goes farther than down the school corridor. Getting other schools involved, first in learning from the videos, and eventually in creating videos of their own, is an important goal. Let me know if you're interested.
Start blogging the videos. I recently discovered how easy it was to get started with Blogger if you are already using Google Apps for Education. The first thing I set up was a "Word of the Day" blog. I haven't done anything with it yet, but we already have enough content for more than a month, and it would be an easy way to introduce my students to the idea of blogging.
Start tweeting the videos. Another simple step to promote the videos could be creating a twitter account and tweeting the videos a few times a day. I personally haven't been on twitter for about half a year, but my brief experimentation with it last year showed it could be a good medium for showcasing student work.
Create a website to house the videos. This is the big step. Twitter and blogging are a good start, but when the quantity of videos reaches a certain point, more than 100, a dedicated website would be the best way to organize them. This would also fulfill the idea of a true, online video dictionary. There's a lot to learn before then (I'm happy to take suggestions), so I will hold off on this one for now.
I'm sure there are other things I'm forgetting, but those are a few ideas about how to move forward. I'd love to hear some feedback, and I will keep you updated on how things progress.